The law seeks to establish a net-zero greenhouse gas emission limit by 2050, among other goals.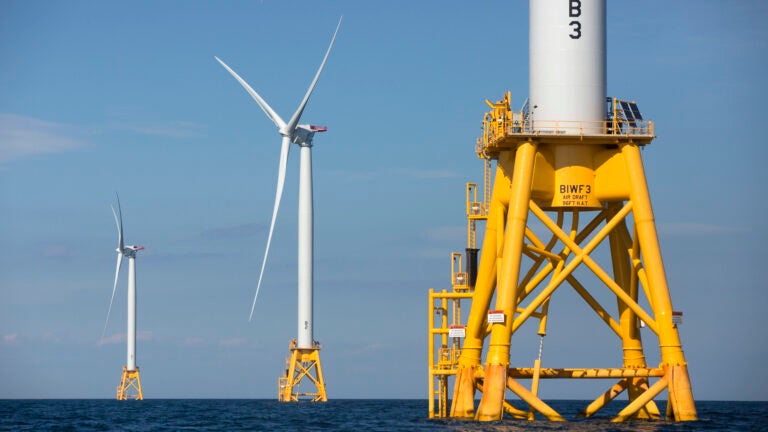 BOSTON (AP) — Massachusetts has turned a critical corner in its response to climate change.
A sweeping law signed by Republican Gov. Charlie Baker with muted pandemic fanfare back in March officially took effect late last week, 90 days after the bill signing.
Supporters say it's now time to get down to the nitty-gritty of making sure the state meets the lofty goals of the law — like creating a net-zero greenhouse gas emission limit by 2050.
The law triggers an initial series of changes throughout 2021 and 2022, according to Democratic Sen. Mike Barrett, co-chair of the Committee on Telecommunication, Utilities and Energy.
Some of those initial steps may seem modest, even bureaucratic, but supporters say they're critical to helping the state transition to a renewable energy future.
One step calls for the state Department of Public Utilities to consider six factors as it decides electric power and natural gas rates, reviews electric and gas company contracts, and makes policy.
While reliability and affordability remain crucial, the law adds four new criteria: safety, security from cyberattacks and physical sabotage, equity, and reductions in greenhouse gas emissions.